Are you a beginner in longboarding or do you want to perfect your skills? Want to join a group lesson by yourself or with friends? No matter your age LRBX School offers lessons for all levels.
Beginner longboard lesson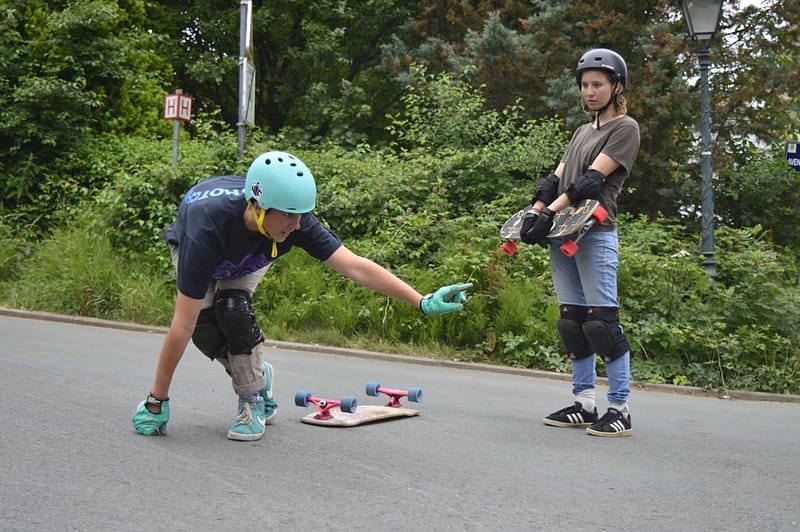 The LRBX Belgium Longboard Collective is organizing group lessons for beginners at Bois de la Cambre on every last sunday of the month. You'll learn the basics of longboarding: pushing, turning, braking and balancing. These skills will make you more comfortable on a longboard and help you continue practicing at our free weekly sessions, with friends or on your own. The courses will be divided into three age categories: kids (age 6-11), teenagers (age 12-17) and adults (18+). We recommend bringing your own longboard and equipment. If you do not own any, no worries, we got you covered! We rent out longboards and all the necessary equipment during the course for an extra €5. Bring comfortable shoes with flat soles and your helmet (wearing one is mandatory). Each cours has a maximum of 10 participants. 
Price: €15 / person for a 1h30 course
If you register for 5 people or more to a cours, the price will drop down to €10 / person (excluding the gear rental)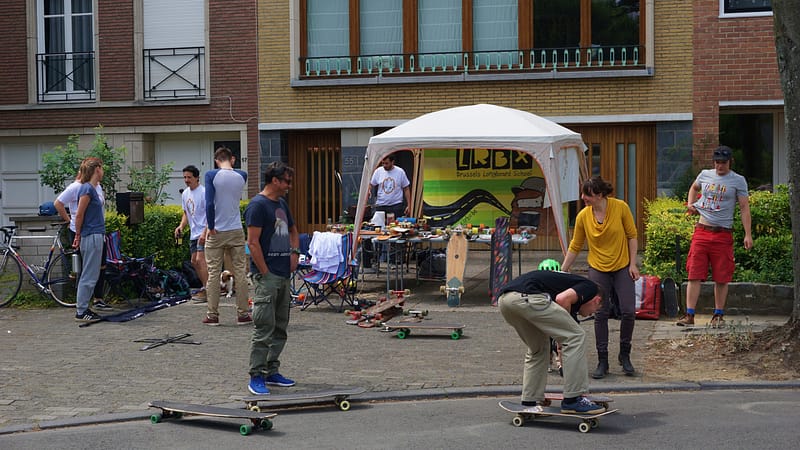 One of the most difficult aspects of starting in longboarding is finding what longboard is right for you. That is why we organize Longboard Test days where you will be presented with the full arsenal of longboards that LRBX has at its disposal. Here you'll be able to test the different types of boards and ask questions tailored to the type of riding you want. We organize a couple of these test days that are completely free so stay tuned to our Facebook page to find out where and when the next Longboard Test Day takes place.
Longboard Training Course Registration